Natsume, Oya city, Yabu county, Hyogo pref., Japan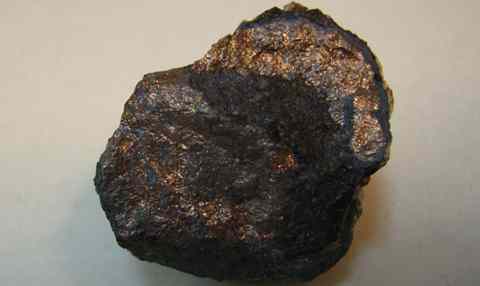 Width: 30 mm. Gersdorffite associated with nickeline. The massive dark gray parts are gersdorffite, and the massive copper-red parts are nickeline.
Recovered from a Nickeline-Gersdorffite nodule of a Fe-Ni deposit in serpentinitized harzburgite, a part of an opholite.
The first gersdorffite from Japan was reported from this location in 1907.
Other localities
Taguchi Mine (Bedded Mn, AM facies)
Takara Mine (Bedded Mn, AM facies)
Hagidaira Mine (Bedded Mn, Hbl facies)
Natsume Mine (Serpentinite, Nodule)
Copyright (c) 2017 NariNari, All Rights Reserved.