Nekoyama mine
Nagano, Manno city, Nakatado county, Kagawa pref., Japan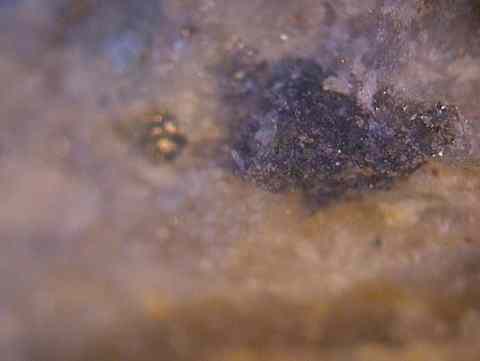 Field of view: 2 mm. Dumortierite associated with pyrophyllite. The massive dark blue part is dumortierite. The surrounding massive white host is aggregate of fine pyrophyllite crystals.
Recovered from a pyrophyllite deposit formed by pyrophyllitization alteration by andesite of granite and associated hornfels in a low-pressure regional metamorphic belt. Formed in the middle Miocene (13 Ma).
Other localities
Copyright (c) 2017 NariNari, All Rights Reserved.