Tanakami-Mori village, Otsu city, Shiga pref., Japan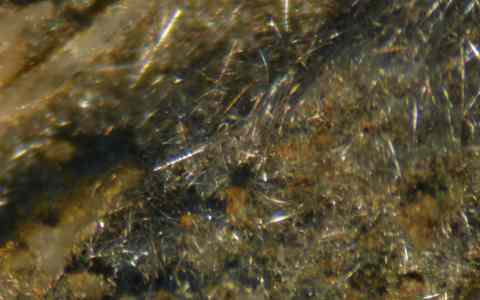 Field of view: 5 mm. Tourmaline in a pocket of pegmatite. The acicular grayish-green crystals are tourmaline. It looks like dravite but is possibly foitite. The white basement is feldspar, and the brown spots are limonite.

Recovered from an REE Miarolitic pegmatite in S-type (Ilumenite-series) granite. Formed in the Late Cretaceous (70 Ma).

Tourmaline from this location was described in 1947.

Copyright (c) 2017 NariNari, All Rights Reserved.