Hanawa city, Higashi-Shirakawa county, Fukushima pref., Japan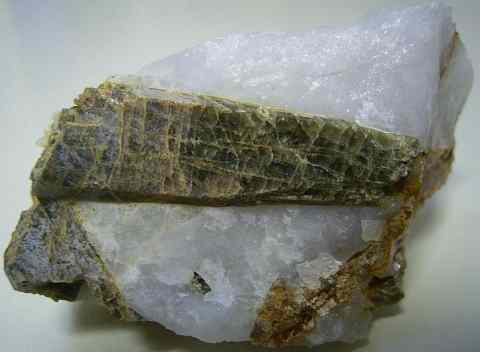 Field of view: 10mm. A prism of clinozoisite. The opaque grayish-green prism is clinozoisite. A pair of prism faces are developed, and the prism is smaller to a side of prism elongation. The white host is quartz.
Recovered from an open space of skarn formed by contact metamorphism of S-type (Ilmenite-series) granite. Formed in the Late Cretaceous (100 Ma).
Clinozoisite from this location was described in 1915 as epidote.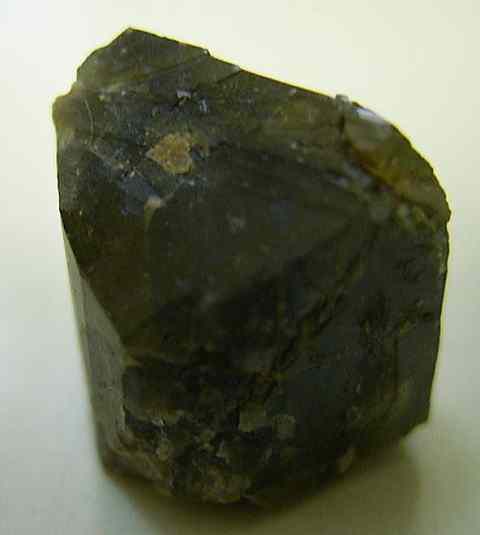 Length: 20mm. A pointed prism of clinozoisite in an open space of skarn. The short prism is terminated by two pyramidal planes.

Copyright (c) 2017 NariNari, All Rights Reserved.