Tanakami-Mori village, Otsu city, Shiga pref., Japan
IMA approved name
Phlogopite or Annnite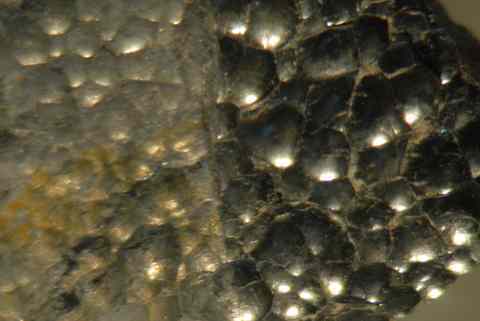 Field of view: 30 mm. A reniform group of biotite. Basal planes of biotite are parallel to the curved surface of the reniform structure. Mica group minerals form this type of group in some cases. The accurate mineral name, phlogopite or annite, has not been not identified.

Recovered from an REE Miarolitic pegmatite in S-type (Ilumenite-series) granite. Formed in the Late Cretaceous (70 Ma).

Biotite from this location was described in 1908.

Copyright (c) 2017 NariNari, All Rights Reserved.