Tillandsia belloensis
- Green foliages -
Photographs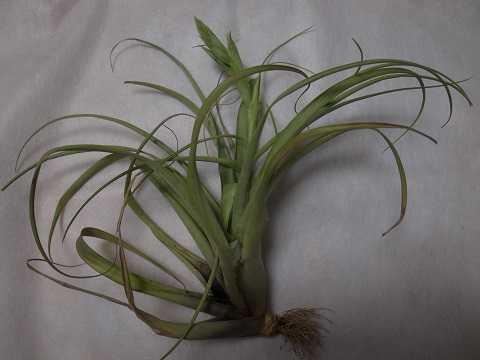 March 8th, 2019
The foliage has been cultivated since 2019. This species is often labeled as Tillandsia polystachia and it is difficult distinguish from. Leaves have much trichomes and it has a mat luster.
February 29th, 2020

The left foliage is Tillandsia polystachia, and the right one is Tillandsia belloensis. Leaves of Tillandsia polystachia has less trichomes on the surface than Tillandsia belloensis and has a shiny luster. Leaves of Tillandsia polystachia are less resilient and are pendulous, whereas those of Tillandsia belloensis are more resilient and springy.

Copyright (c) 2020 NariNari, All Rights Reserved.