Kanasaki, Minano city, Chichibu county, Saitama pref., Japan
Source for Sulfuric acid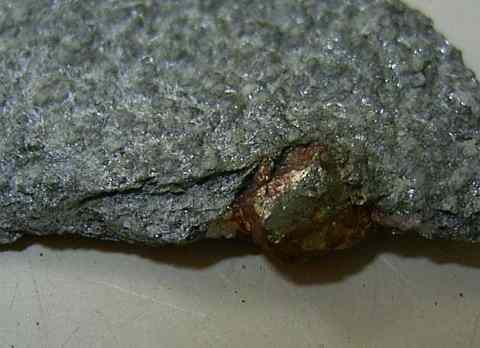 Field of view: 5 mm. A single crystal of pyrite. The massive yellow part is a single crystal of pyrite. The brown film on the surface of pyrite is limonite formed by weathering. The grayish-green host is greenschist composed of white grains of albite and green micaceous chlorite. Note that the pyrite grain cuts schsitosity.

Recovered from greenschsit, metamorphosed tuff by greenschist facies regional metamorphism. Formed in the Late Cretaceous (70 Ma).

Pyrite from this location was described in 1911.

Copyright (c) 2017 NariNari, All Rights Reserved.