Higashi-Akatani, Shibata city, Niigata pref., Japan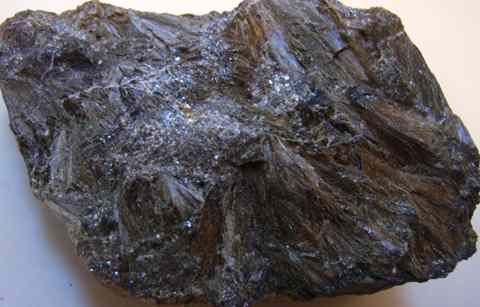 Field of view: 30 mm. A group of hedenbergite. The fan-like groups of dark green prisms are hedenbergite. The brown parts are weathered hedenbergite. The dark brown grains exhibiting perfect cleavage in hedenbergite are sphalerite. The massive yellow part at the center is pyrite. The thin white vein at the upper left is calcite.

Recovered from a moderate-temperature hydrothermal deposit associated with an oxidative metazomatic zone combined with skarn formed by contact metamorphism of S-type (Ilmenite-series) granodiorite. Formed in the early Miocene (21 Ma).

Hedenbergite from this location was described in 1952.

Copyright (c) 2017 NariNari, All Rights Reserved.