Nakadomari city, Kita-Tsugaru county, Aomori pref., Japan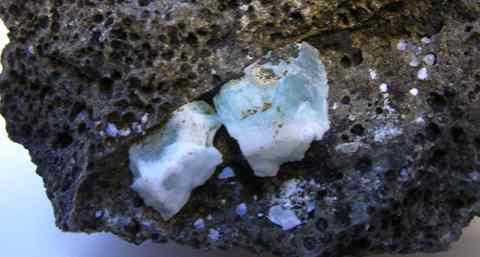 Field of view: 40 mm. Bluish-green apophyllite crystals. The massive bluish-green parts are apophyllite, and those margin turns white. The surrounding white grains are apophyllite. The dark brown host is basalt, and holes are vesicules.

Recovered from vesicules of a pillow lava, a basalt lava erupted under the sea.

Copyright (c) 2017 NariNari, All Rights Reserved.