Tillandsia velutina
- Inflorescences -
Photographs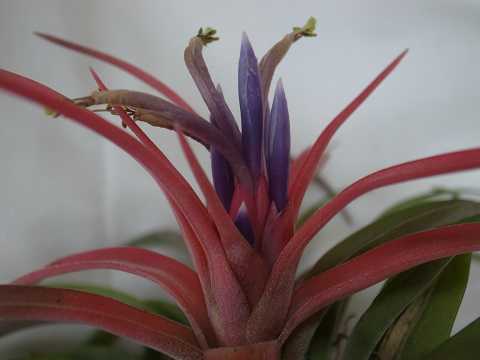 June 22nd, 2018
A stout inflorescence grows at the growing point of the foliage. Flowers of the very similar species T. brachycaulos grow directly at the growing point without any inflorescence.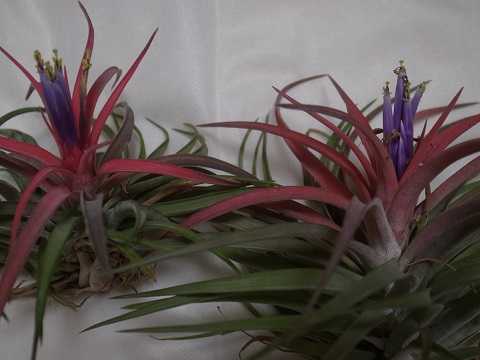 June 21st, 2018

The left foliage is T. velutina and the right foliage is T. brachycaulos. Note the difference of the inflorescence.

Copyright (c) 2019 NariNari, All Rights Reserved.