Kaize, Sakuho city, Minami-Saku county, Nagano pref., Japan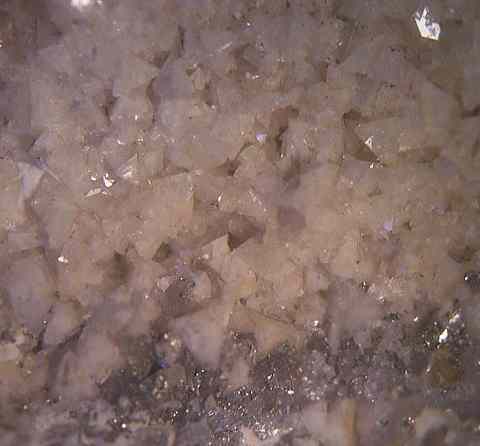 Field of view: 10 mm. Zunyite associated with pyrite. The pale brown tetrahedral crystals are zunyite. The fine pale yellow grains at the bottom are pyrite.
Recovered from an open space of a quartz vein in a hydrothermal deposit associated with pyrophyllitization hydrothermal alteration. Formed in the late Miocene (11 Ma).
Zunyite from this location was described in 1994.
Other localities
Hongo Mine (Hydrothermal, Tetrahedral)
Mount Kawate (Hydrothermal, Tetrahedral)
Copyright (c) 2017 NariNari, All Rights Reserved.