Tanakami-Mori village, Otsu city, Shiga pref., Japan
IMA approved name
Siderophyllite or Polylithionite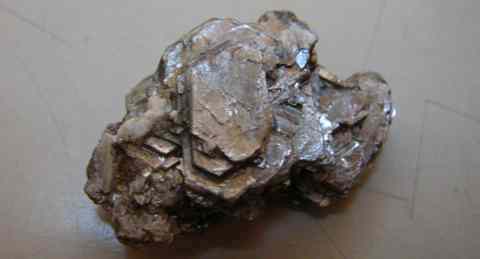 Width: 20 mm. Euhedral crystals of zinnwaldite. The hexagonal tabular pale brown crystals are zinnwaldite. The massive white part at the lower left is quartz.

Recovered from an REE Miarolitic pegmatite in S-type (Ilumenite-series) granite. Formed in the Late Cretaceous (70 Ma).

The first zinnwaldite from Japan was reported from this location in 1898.

Copyright (c) 2017 NariNari, All Rights Reserved.