Kozuma village, Hitachi-Ota city, Ibaraki pref., Japan
This locality is closed to collecting.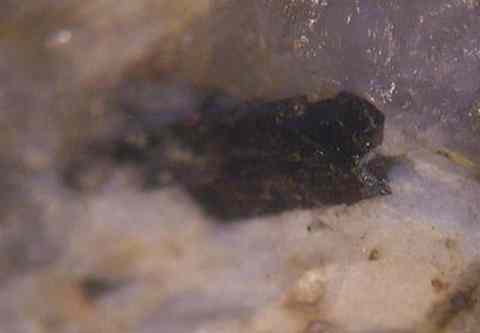 Field of view: 5 mm. A crystal of tantalite-(Mn). The tabular black crystal is tantalite-(Mn). The termination of the crystal is at the right. The transparent part with a vitreous luster above tantalite-(Mn) is quartz. The opaque white part below tantalite-(Mn) is albite.

Recovered from a spodumene subtype rare-element pegmatite in the S-type (Ilmenite-series) granite. Formed in the Late Cretaceous (100 Ma).

The first tantalite-(Mn) from Japan was reported from this location in 1977.

Copyright (c) 2017 NariNari, All Rights Reserved.