Kuchi-Sakamoto, Aoi-ku, Shizuoka city, Shizuoka pref., Japan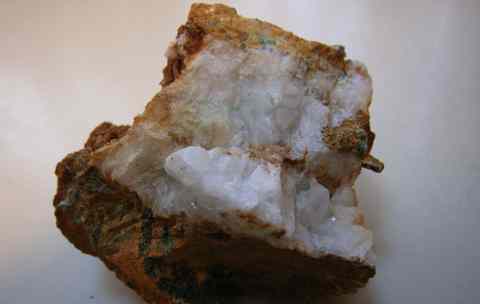 Field of view: 20 mm. Magnesite associated with serpentinite. The massive white part exhibiting cleavage is magnesite. The surrounding brown crusts are weathered material of serpentinite. The green spots are Annabergite crusts.

Recovered from a magnesite vein in serpentinite intruded along a tectonic line in an accretionary complex.

Magnesite from this location was described in 1974.

Copyright (c) 2017 NariNari, All Rights Reserved.