Kawamata city, Date county, Fukushima pref., Japan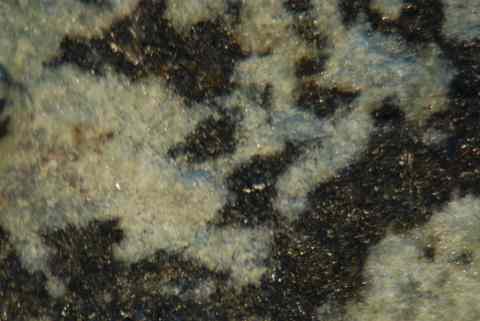 Field of view: 5 mm. Ludwigite associated with forsterite. The veins of black fibers are ludwigite. The surrounding grayish-green host is massive aggregate of granular forsterite.
Recovered from a ludwigite vein in peridotite subjected to contact metamorphism by S-type (Ilmenite-series) granodiorite. Formed in the Late Cretaceous (100 Ma).
Ludwigite from this location was described in 1952.
Other localities
Hayama Mine (Metamorphosed peridotite, Fibrous)
Kurotani (Metamorphosed peridotite, Fibrous)
Copyright (c) 2017 NariNari, All Rights Reserved.