Naka-Okorogara, Nikko city, Tochigi pref., Japan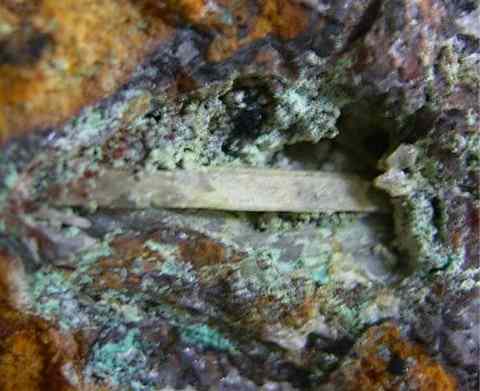 Field of view: 5 mm. Gypsum associated with limonite. The white prism is gypsum. The massive brown host is limonite. The green parts are malachite, and the pale blue parts are Cupro-allophane.

Recovered from a meteoric oxidation zone of a moderately high-temperature hydrothermal deposit associated with welded tuff.

Copyright (c) 2020 NariNari, All Rights Reserved.