Fujikoto
Fujisato city, Yamamoto county, Akita pref., Japan
Source for K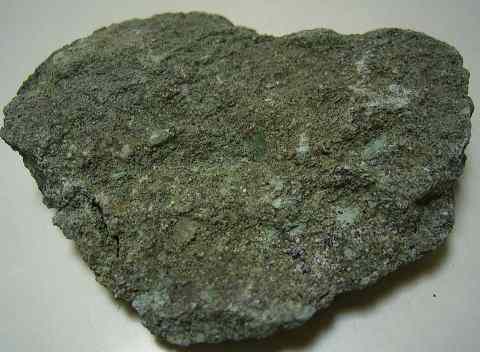 Field of view: 50 mm. Glauconite in sandstone. The grayish-green matrix of sandstone is composed of glauconite.
Recovered from sandstone formed on the surface of an andesitic submarine volcano at a back-arc basin in a reductive shallow marine environment of low sedimentation rate. Formed in the late Miocene (7.0 Ma).
Glauconite from this location was described in 1944.
Other localities
Fujisato (Sandstone, Matrix)
Kuzubukuro (Sandstone, Matrix)
Copyright (c) 2017 NariNari, All Rights Reserved.