Naka-Okorogara, Nikko city, Tochigi pref., Japan
Source for "azurite blue", silicon copper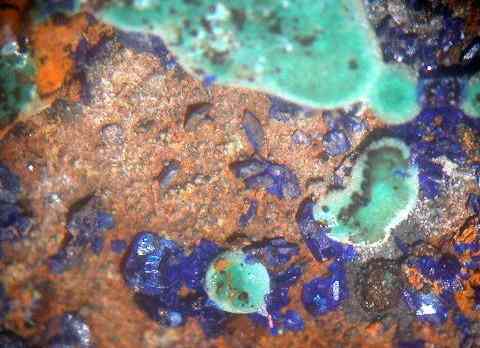 Field of view: 5 mm. Azurite associated with malachite. The granular blue crystals are azurite. The green crusts are aggregates of acicular malachite crystals. The light brown basement is limonite.

Recovered from a meteoric oxidation zone of a moderately high-temperature hydrothermal deposit associated with welded tuff. Formed in less than 50 years after the mine was closed,

Azurite from this location was described in 1982.

Copyright (c) 2017 NariNari, All Rights Reserved.