Mozumi deposit, Kamioka Mine
Mount Ikeno, Okunoyama, Toyama city, Toyama pref., Japan
This locality is closed to collecting.
Source for Zinc, Cadmium, and Sulfuric acid.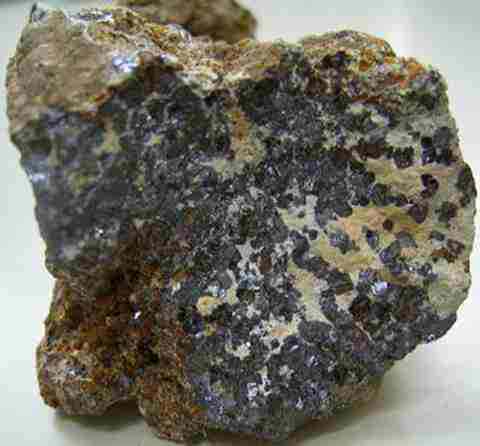 Field of view: 30 mm. Sphalerite associated with hedenbergite. The black grains are sphalerite. The earthy pale green parts in the interstices of sphalerite are clay minerals formed by alteration of hedenbergite. The brown parts are limonite crusts.

Recovered from a pneumatolytic deposit combined with skarn formed by contact metamorphism of I-type (magnetite-series) granite. Formed in the early Paleocene (65 Ma).

Sphalerite from this location was described in 1885.

Copyright (c) 2017 NariNari, All Rights Reserved.