Taiji city, Higashi-Muro county, Wakayama pref., Japan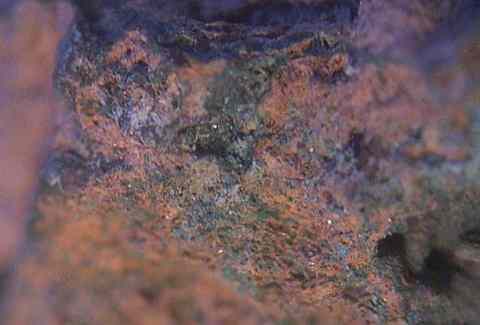 Field of view: 3 mm. Paratacamite associated with limonite. The green grains are fine octahedral crystals of paratacamite. The surrounding brown parts are limonite.

Recovered from a paratacamite vein in a marine oxidation zone of a moderate-temperature hydrothermal deposit associated with an arc-shaped dike of a caldera complex.

Copyright (c) 2017 NariNari, All Rights Reserved.