Kami-Ono, Ono city, Fukui pref., Japan
Source for "azurite blue", silicon copper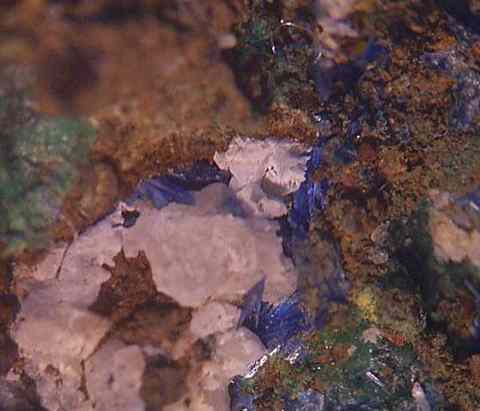 Field of view: 5 mm. Azurite associated with calcite. The blue parts are azurite, and the massive opaque white parts are calcite. There are tabular blue crystals of azurite at the margin of calcite. The massive brown host is grossular. The green prisms and crusts are brochantite.

Recovered from a meteoric oxidation zone of a moderate-temperature hydrothermal deposit combined with skarn formed by contact metamorphism of I-type (magnetite-series) quartz porphyry.

Copyright (c) 2017 NariNari, All Rights Reserved.