Usami
Usami, Ito city, Shizuoka pref., Japan
Occurrence
Phenocryst of andesite of the Late Pleistocene (1.2 - 0.3 Ma) Usami volcano, and cryatals in its xenoliths.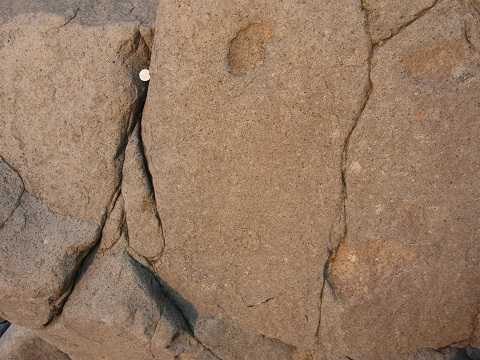 Outcrop of andesite. Most of the outcrop is composed of andesite. The concaved parts are weathered xenolith.
Reported Minerals
Anorthite
Forsterite
Hypersthene
Hornblende
Tridymite
Ilmenite
Mineral Assemblages
Andesite (Host) - Anorthite - Hornblende - Hypersthene - Forsterite
Xenolith (Host) - Tridymite - Ilmenite
Localities
Related Occurrences
Copyright (c) 2020 NariNari, All Rights Reserved.