Tillandsia reichenbachii
- Inflorescences -
Photographs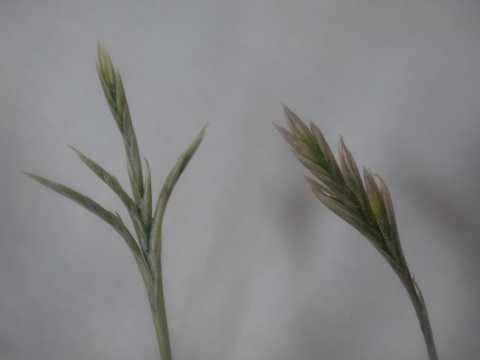 July 8th, 2003
A long inflorescence divided into 2 - 3 branches and grow at the growing point of the foliage. The total length of the inflorescence is 100 - 150 mm. The center spike is 30 - 35 mm long and the side spikes are 20 - 30 mm long.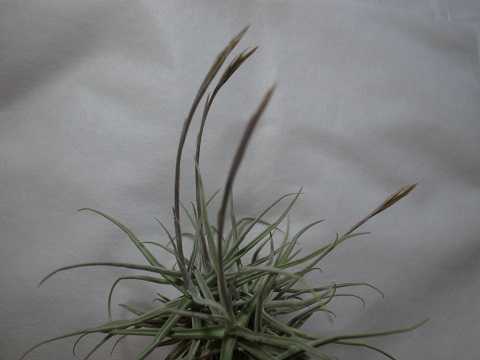 April 4th, 2019

The inflorescences grow toward the direction of sunlight. The sunlight comes from the right side of the photograph.

Copyright (c) 2021 NariNari, All Rights Reserved.