Tillandsia argentea
- Green foliages -
Photographs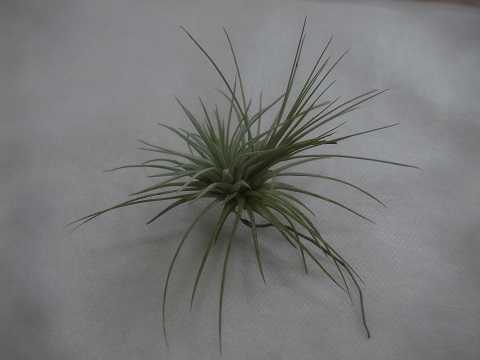 July 24th, 2021
The foliage has been cultivated since 2021.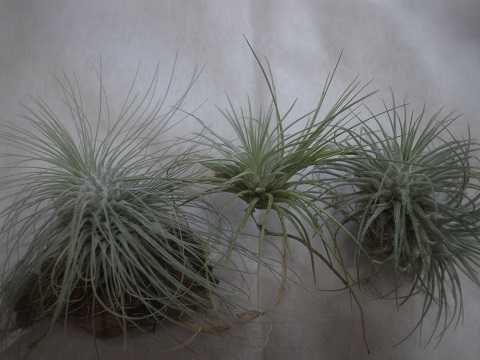 July 24th, 2021
Left: Tillandsia fuchsii forma gracilis, Center: Tillandsia argentea, Right: Tillandsia fuchsii. Leaf bases of Tillandsia argentea are sparse and no succulent, whereas those of Tillandsia fuchsii are succulent and the basement of the foliage is bulbose. All these 3 species had been called as Tillandsia argentea. Tillandsia argentea was re-defined in 1990 for the plants distributing in Cuba and Jamaicca, and plants ditributing in southern Mexico and Guatemala was defined as Tillandsia fuchsii. Sometimes Tillandsia fuchsii forma gracilis is still treated under the name of Tillandsia argentea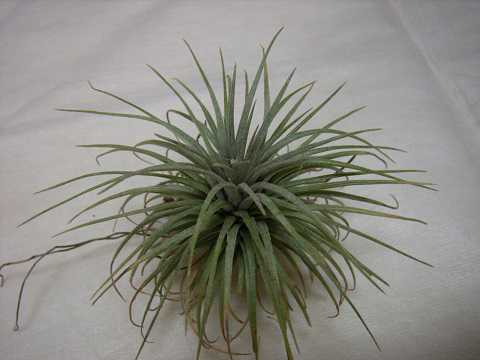 April 12th, 2008

The foliage had been cultivated from 2003 to 2008. The pup had grown to this size after 5 years cultivation. The base of leaves is more sparse than that of T. fuchsii.

Copyright (c) 2022 NariNari, All Rights Reserved.