Tsugu, Shitara city, Kita-Shitara county, Aichi pref., Japan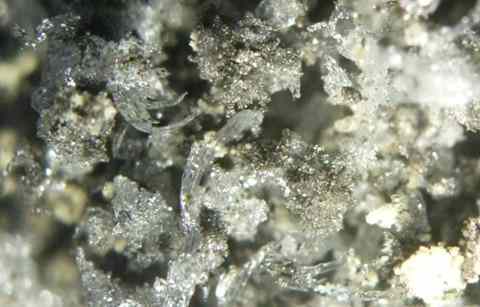 Field of view: 5 mm. Melanterite associated with pyrite. The columnar groups of transparent fibers exhibiting a vitreous luster are melanterite. The pale yellow grains are pyrite, and the 2 black tabular crystals at the upper left are galena. The melanterite fibers grew from the surface of pyrite grains.

Recovered from a meteoric oxidation zone of a moderate-low-temperature hydrothermal deposit associated with a caldera complex. Formed in less than a year,

Copyright (c) 2017 NariNari, All Rights Reserved.