Oyashirazu beach
Tonami, Itoigawa city, Niigata pref., Japan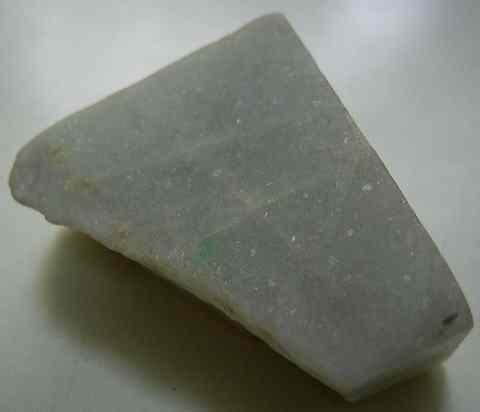 Field of view: 30 mm. A group of white grains of jadeite.
Recovered from a tectonic block in Oeyama Ophiolite.
Jadeite from this region was designated the prefectural rock of Niigata in 2016 by the Geological Society of Japan.
Other localities
Oyashirazu seachore (Serpentinite, Green)
Mount Osa (Serpentinite, White Massive)
Hishiro valley (Serpentinite, Green)
Mount Inafukumi (Blueschist facies, Prismatic)
Copyright (c) 2018 NariNari, All Rights Reserved.