Naganobori, Mito village, Mine city, Yamaguchi pref., Japan
Source for Cu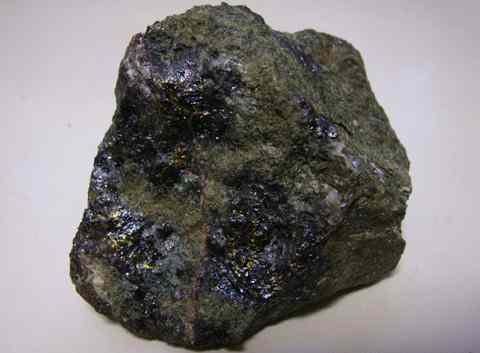 Field of view: 50 mm. Bornite in hedenbergite. The massive part with a metallic luster is bornite, and it turned red to purple by oxidation. The massive grayish-green host is aggregate of fine hedenbergite crystals. Tiny white grains are calcite.

Recovered from a pneumatolytic deposit combined with skarn formed by contact metamorphism of S-type (ilmenite-series) granite. Formed in the early Paleocene (85 Ma).

Bornite from this location was described in 1908.

Copyright (c) 2017 NariNari, All Rights Reserved.