Kojohama, Shiraoi city, Shiraoi county, Iburi branch, Hokkaido, Japan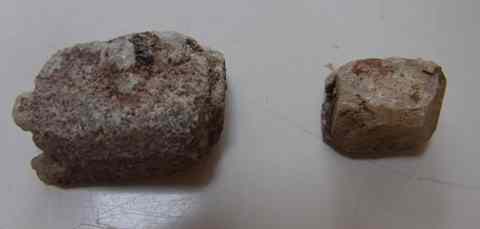 Left crystal: 30 mm length. Dispatched anorthite crystals. The dark green grain at the top of the left crystal is forsterite inclusion.
Recovered from a basaltic andesite lava erupted from a stratovolcano, a somma of a caldera. Formed in the Late Pleistocene (47 ka).
Anorthite from this location was described in 1949.
Other localities
Oshima Quarry (Basalt, Phenocryst)
Oshima (Pillow lava, Phenocryst)
Hachijo Island (Basalt lava, Floater)
Lake Kuttara (Andesite, Floater)
Related
Copyright (c) 2017 NariNari, All Rights Reserved.