Futomi, Kamogawa city, Chiba pref., Japan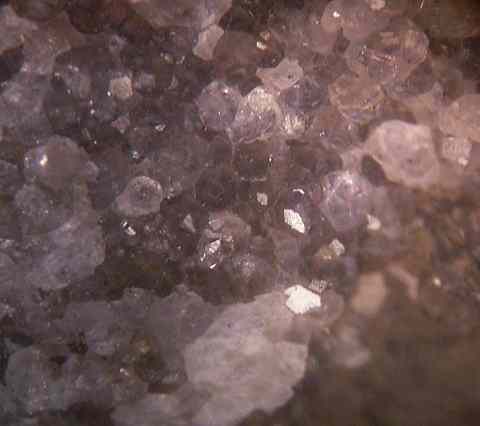 Field of view: 3 mm. Euhedral crystals of analcime. The transparent trapezohedral crystals are analcime.

Recovered from an open space of an analcime vein of alkaline basalt in an accretionary complex.

Analcime from this location was described in 1938.

Copyright (c) 2017 NariNari, All Rights Reserved.