Nanataki fall
Omurozasu, Doshi city, Minamitsuru county, Ymanashi pref., Japan
Occurrence
Intermediate acidic metasomatic rocks of low-T silicified zone
Alteration zone in Tanzawa Group, Miocene - Pliocene trough-fill deposit.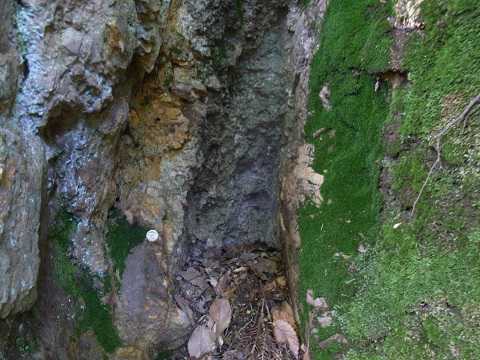 Silicified zone in Tanzawa Group. The black zone at the right of the coin is the center of the silicified zone. Sedimentary rocks at the both sides of the black zone are replaced by quartz and it turns white.
Reported Minerals
Mineral Assemblages
Quartz - Pyrite - Gypsum - Rutile
Localities
Related Occurrences
Copyright (c) 2020 NariNari, All Rights Reserved.