Vriesea hieroglyphica
- Flowers -
Photographs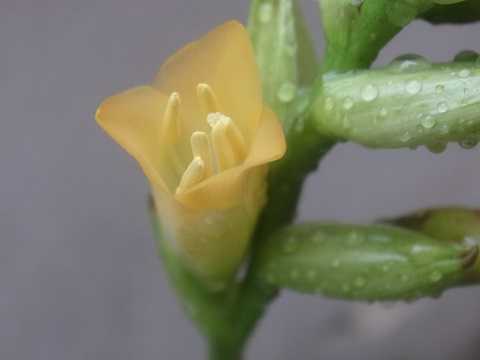 July 14th, 2020
The blooming period was for 25 days from July to August. Yellowish orange short tube flowers with 3 petals whose tips are pointed. 6 stamens and a white pistil are almost same length as the petals. The tip of pistil is divided into three. A flower blooms for a night only, and it emits a fregrance of ripe fruits to induce nocturnal insects. Flowers bloom from the bottom side of the flower spike at intervals of 1 - 3 days. The inflorescence is composed of a main spike and 4 side spikes. 14 flowers bloomed from the main spike, and 0 - 7 flowers bloomed from the side spikes.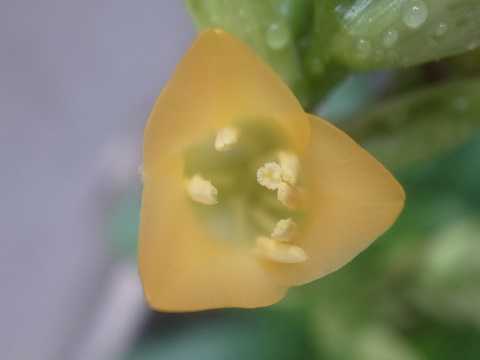 July 14th, 2020

The flower from the front side.

Copyright (c) 2020 NariNari, All Rights Reserved.