Tillandsia usneoides
- Flowers -
Photographs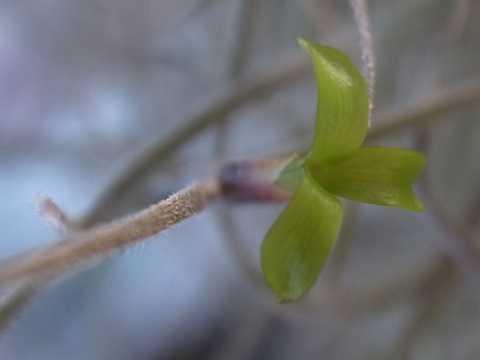 May 22nd, 2016
The blooming period is a month between April and June. Tiny green flowers with 3 narrow petals. 6 stamens and a pistil are not visible. A flower blooms for 2 -3 days, and the entire foliage blooms for a month. It gives off a good fregrance. The flower of standard foliage.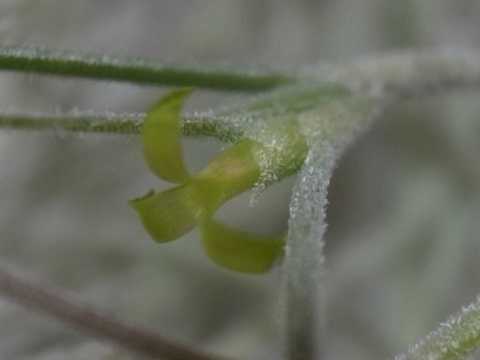 April 26th, 2019

The flower of thick-leaf and loosely curled foliage.

Copyright (c) 2019 NariNari, All Rights Reserved.