Tillandsia loliacea
- Seeds -
Photographs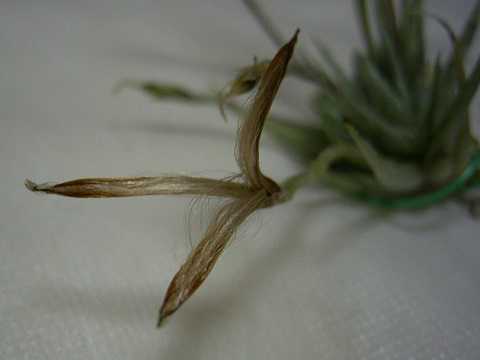 July 20th, 2004
Seed pods opens and seeds are scattered 14 - 15 months after blooming. Seed pods open from the bottom side of the inflorescence at intervals of 3 days to a week. A seed pod in 2017 contained approximately 50 seeds. A seed pod in 2018 contained 37 seeds. A seed pod in 2019 contained 31 seeds and another contained 28 seeds.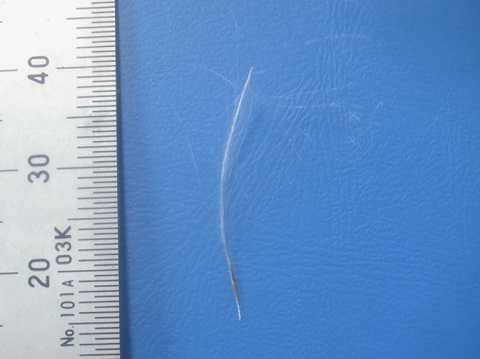 October 5th, 2006

Seeds of Tillandsia loliacea. The length of seeds is 10 - 20 mm.

Copyright (c) 2019 NariNari, All Rights Reserved.