Tillandsia juncea Mexico form
- Green foliages -
Photographs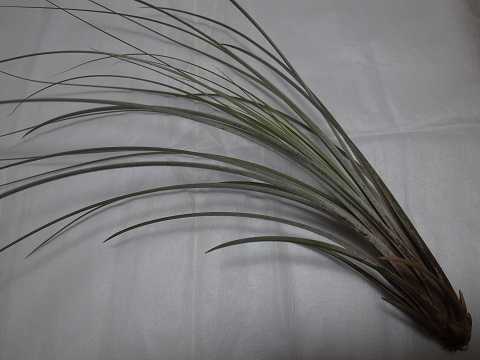 July 3rd, 2015
The foliage has been cultivated since 2015. Mexico form. There are much more trichomes on the leaf surface than the Ecuador form.
July 13th, 2019

The left foliage is Mexico-Guatemala form having much trichomes on the leaves. The right foliage is Ecuador form having few trichomes on the leaves. Offsets are made on the top of runners.

Copyright (c) 2019 NariNari, All Rights Reserved.