Tillandsia ionantha 'Rubra'
- Flowers -
Photographs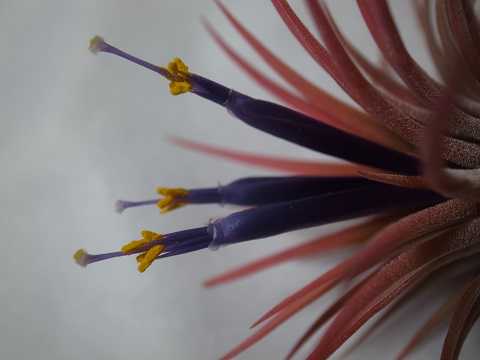 June 15th, 2017
The blooming period is a week between May and June. Purple tube flowers with 3 petals whose tips are white and reflexed outside. 6 yellow stamens and a white pistil are sticked out of petals. A flower blooms for 3 - 5 days. 3 flowers bloom from the bottom side of the foliage at intervals of a day, and the foliage is in full bloom on the 3rd day of the blooming period..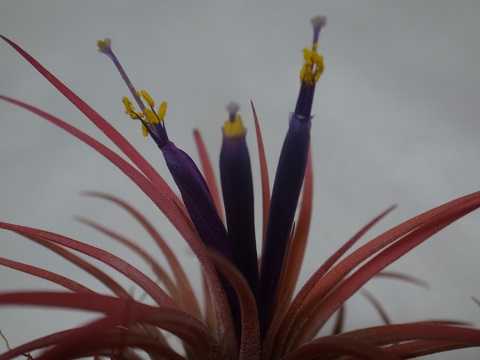 June 7th, 2019

The center flower is at the beginning stage of blooming. The right flower is on the 2nd day of the blooming period, and stamens and a pistil became longer. The left flower is on the 3rd day and at the last stage of the blooming period.

Copyright (c) 2019 NariNari, All Rights Reserved.