Tillandsia circinnatoides
- Flowers -
Photographs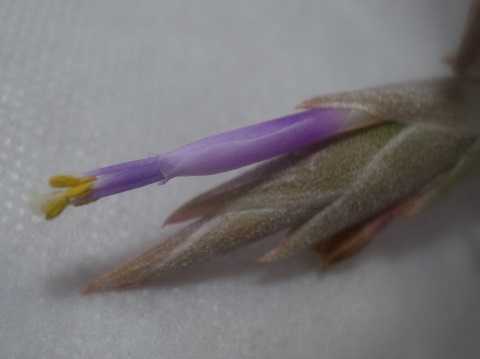 June 12th, 2004
Pale purple tube flower. Tips of 3 petals are reflexing outside. The color of flower is darker at the bottom side. 6 stamens and a white pistil are slightly sticked out of petals. 3 flowers bloomed from the bottom side of the inflorescence.
June 12th, 2004

The side view of the flower.

Copyright (c) 2020 NariNari, All Rights Reserved.