Tillandsia capillaris
- Flowers -
Photographs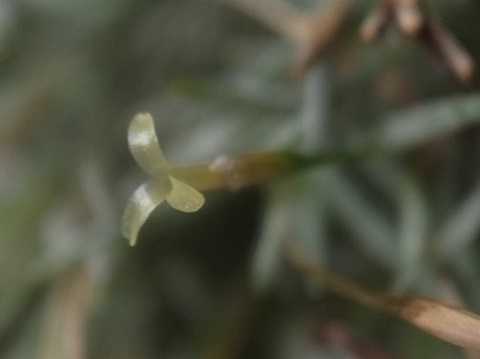 June 15th, 2019
The blooming period was from March to June. Yellow flowers with 3 petals. The length of petals does not exceed 2 mm. 6 stamens and a pistil are not visible. A flower blooms for 5 - 8 days at the top of the inflorescence.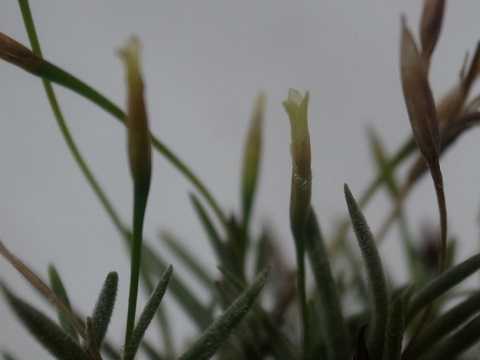 June 6th, 2019

A side view of the flower of Tillandsia capillaris. The flower is tube-shaped and the petal tips are opened.

Copyright (c) 2020 NariNari, All Rights Reserved.