Tillandsia aeranthos 'slender type'
- Flowers -
Photographs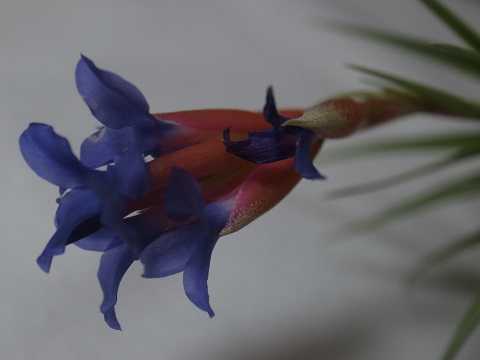 April 1st, 2017
The blooming period was 2 weeks. Blue flowers with 3 slender petals whose tips are more edged than the standard T. aeranthos. The shape of the flower is similar to that of T. bergeri. 6 stamens and a white pistil are slightly sticked out of petals. Floral bracts are bright red. A flower blooms for a week. Approximately 10 flowers bloom from the bottom side of the inflorescence at intervals of a day, and the inflorescence is in full bloom and showy a week later.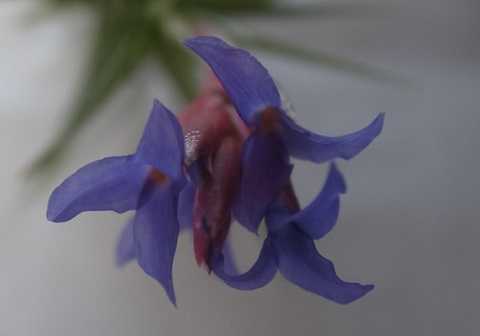 April 1st, 2017

Front view of flowers of Tillandsia aeranthos. Petals are more slender than the standard type, and curled in a direction.

Copyright (c) 2019 NariNari, All Rights Reserved.