Neoregelia smithii
- Blooming foliages -
Photographs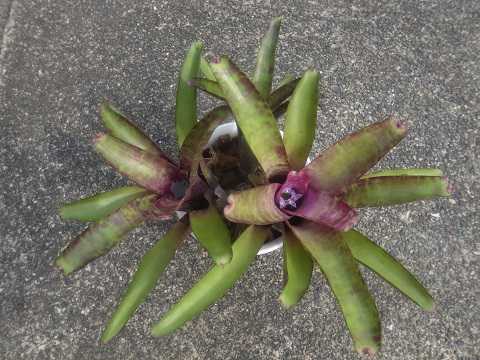 September 22nd, 2020
The foliage in bloom. 2 foliages of the 3-foliage clump bloomed. The blooming period of the 1st foliage was 8 days from September 17th, 2020 to 24th, and 16 flowers bloomed. That of the 2nd foliage was 10 days from September 24th, 2020 to October 3rd, and 12 flowers bloomed.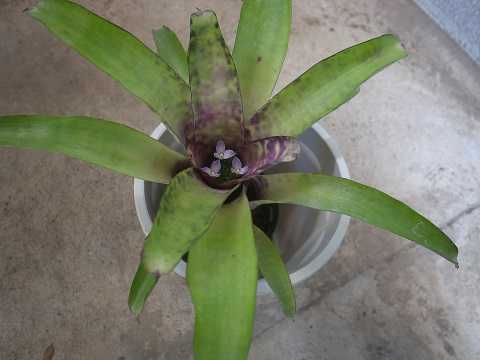 July 29th, 2018

The foliage in bloom. The blooming period was 9 days from July 29th, 2020 to August 6th, and 28 flowers bloomed.

Copyright (c) 2020 NariNari, All Rights Reserved.