Shiromaru, Okutama city, Nishi-Tama county, Tokyo, Japan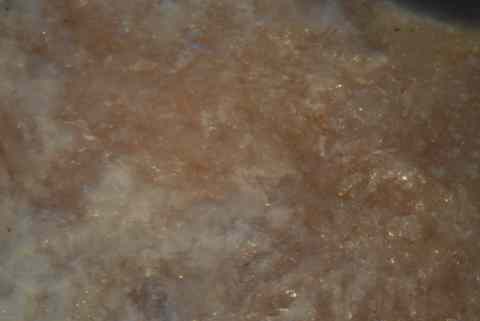 Width: 5mm. A group fo sérandite. The group of tabular pale pink crystals exhibiting perfect cleavage is sérandite. The massive white part is albite or celsian.
Recovered from a block of albite or celsian in a chert-hosted bedded manganese deposit subjected to Zeolite facies metamorphism.
Sérandite from this location was described in 1987.
Other localities
Shiromaru Mine (Bedded Mn, Tabular)
Tanohata Mine (Bedded Mn, Fibrous)
Copyright (c) 2017 NariNari, All Rights Reserved.