Hayashi
Setoda village, Onomichi city, Hiroshima pref., Japan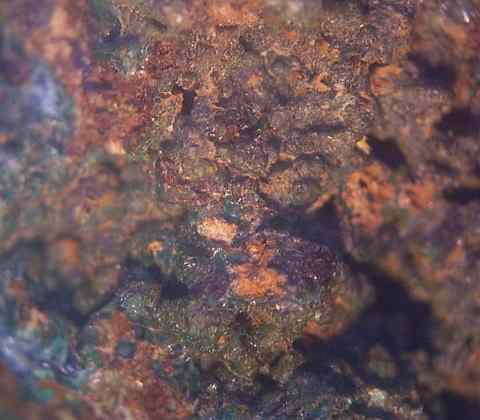 Field of view: 5 mm. A crust of olivenite. The reniform dark green part is olivenite. The brown parts are limonite crusts.
Recovered from an open space of a meteoric oxidation zone of a high-temperature hydrothermal deposit.
Olivenite from this location was described in 2000.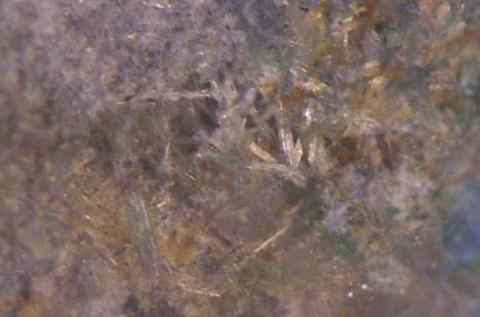 Field of view: 3 mm. Prismatic olivenite. The white prisms are olivenite. The surrounding opaque white parts are gangue quartz.

Copyright (c) 2017 NariNari, All Rights Reserved.