Hirukawa
Hirukawa, Nakatsugawa city, Gifu pref., Japan
This locality is closed to collectors.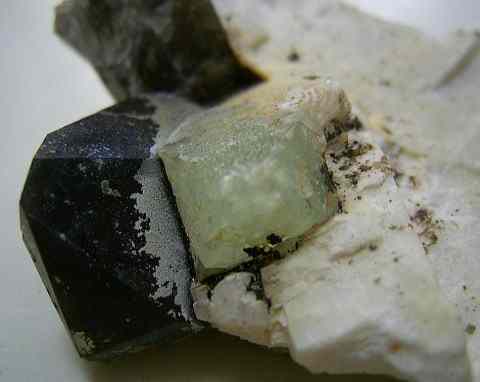 Size of the crystal: 10 mm. A crystal of fluorite. The octahedral pale green crystal is fluorite. The black crystal at the left is black quartz, the white parts are orthoclase.
Recovered from a pocket of a Topaz-NYF pegmatite associated with S-type (Ilmenite-series) granite. Formed in the Late Cretaceous (67 Ma).
Fluorite from this location was described in 1895.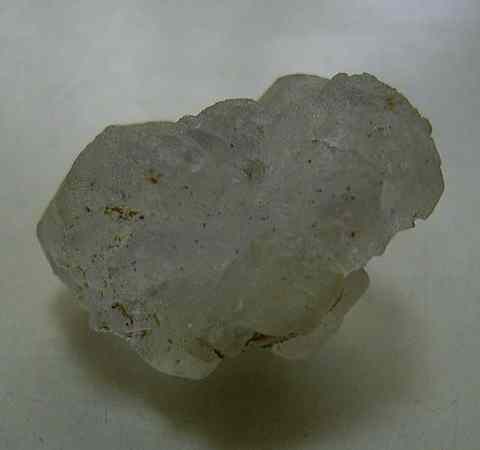 Size of crystal: 20 mm. A floater of fluorite. The fluorite is a cube-based crystal in clay of a pocket. It is transparent but a part of crystal is purple.

Copyright (c) 2017 NariNari, All Rights Reserved.