Chiba, Shimada city, Shizuoka pref., Japan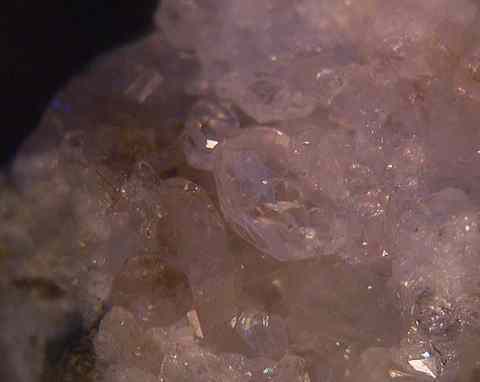 Field of view: 10 mm. Datolite crystals associated with laumontite. The colorless grains are datolite. The dark green part at the lower left is host tuff breccia.
Recovered from an open space of a laumontite vein in basaltic tuff breccia subjected to Prehnite-Pumpellyite facies metamorphism.
Datolite from this location was described in 1979.
Other localities
Chibayama (PrP facies, Granular)
Kami-Ochiai (PrP facies, Axinite)
Nakayashiki (PrP facies, Prehnite)
Obira Mine (Skarn, Axinite)
Toroku Mine (Skarn, Axinite)
Copyright (c) 2017 NariNari, All Rights Reserved.