Ito city, Shizuoka pref., Japan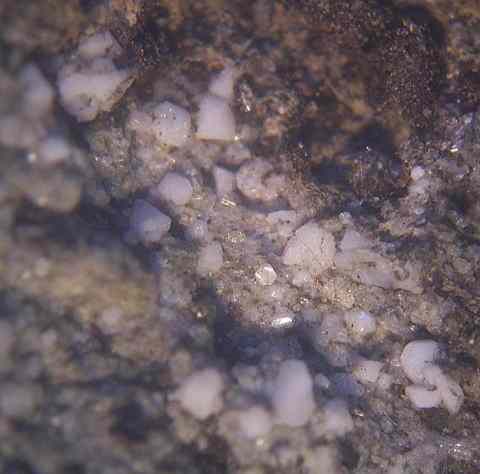 Field of view: 10 mm. Crystals of cristobalite. The opaque white grains are cristobalite. Most of crystals are octahedron but some of them are hexagonal plate by a pair of large faces.

Recovered from a vesicule of basalt erupted from a monogenetic volcano in an island arc. Formed in the late Pleistoene (0.1 Ma).

Cristobalite from this location was described in 1955.

Copyright (c) 2017 NariNari, All Rights Reserved.