Shimobe, Minobu city, Minami-Koma county, Yamanashi pref., Japan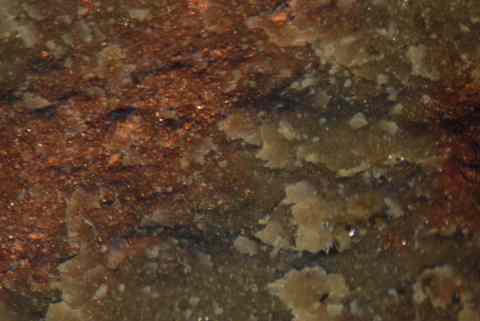 Field of view: 10 mm. Copper associated with hematite. The fine copper-red grains with a metallic luster at the left half are copper. The red part at the right end of the photograph is the hematite-rich host. The host turns grayish-green around copper-rich beds. This grayish-green color is probably attributed to Fe2+ formed by reduction of Fe3+ of hematite.

Recovered from a mudstone-hosted Cu-Mn deposit subjected Zeolite facies metamorphism.

Copper from this location was described in 1982.

Copyright (c) 2017 NariNari, All Rights Reserved.