Yoshikawa, Shinshiro city, Aichi pref., Japan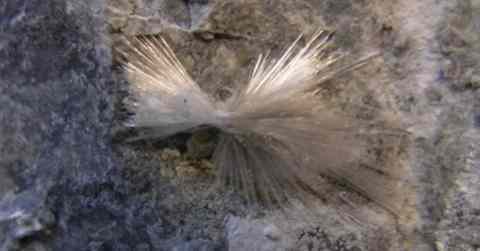 Field of view: 20 mm. A group of artinite. The bundle of acicular white crystals with a silky luster is artinite. The light gray basement is weathered serpentinite.
Recovered from an open space in a meteoric oxidation zone of serpentinite in an accretionary compelx subjected to Pumpellyite-Actinolite facies metamorphism.
Artinite from this location was described in 1973.
Other localities
Yoshikawa Mine (Serpentinite, Acicular)
Dainichi Mine (Serpentinite, Radial)
Copyright (c) 2017 NariNari, All Rights Reserved.