Minano, Minano city, Chichibu county, Saitama pref., Japan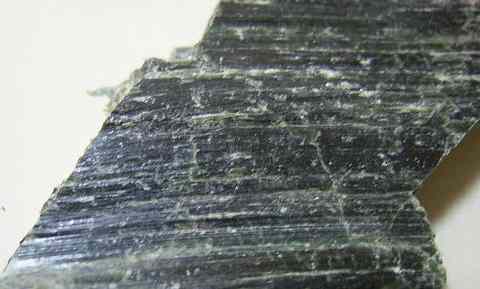 Field of view: 10 mm. A group of antigorite. The columnar aggregate by dark green fibers is antigorite. Fibers of antigorite do not come loose whereas chrysotile does.
Recovered from serpentinite in an accretionary complex subjected to Greenschist facies high-pressure metamorphism.
Antigorite from this location was described in 1916 as serpentine and as antigorite in 1953.
Other localities
Arai (Serpentinite, Fibrous)
Ninomiya (Serpentinite, Fibrous)
Copyright (c) 2017 NariNari, All Rights Reserved.