Ugusu Mine
Ugusu, Nishi-Izu city, Kamo county, Shizuoka pref., Japan
Source for Alum and Alumina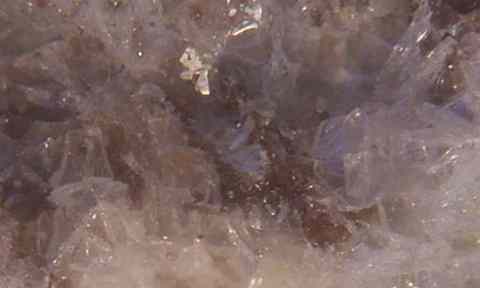 Field of view: 20 mm. A group of alunite. The transparent hexagonal tabular crystals are alunite. Both alunite and Natroalunite were reported from this locality.
Recovered from an open space of andesite subjected to alunitization alteration. Formed in the early Pleistocene (1.5 Ma).
Alunite from this location was described in 1935.
Other localities
Ugusu Mine (Alunitization, Hexagonal tabular)
Funabara mountain pass (Alunitization, Hexagonal tabular)
Toya Mine (Kuroko, Hexagonal tabular)
Copyright (c) 2017 NariNari, All Rights Reserved.