Accretionary lapilli
Iwadono hill
Numanoue, Ohashi, Hatoyama city, Hiki county, Saitama pref., Japan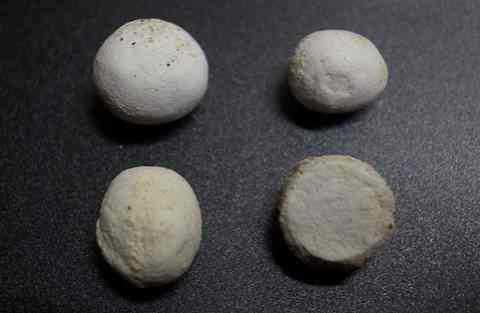 Field of view: 40 mm. Accretonary lapilli included in a tuff bed.. 2 accretionary lapilli at the bottom are cross section showing faint concentric structure.

Recovered from a tuff bed associated with diatomaceous siltstone of Shogunzawa Formation deposited in the submarine environment. Formed in middle Miocene (10 Ma).

Accretionary lapilli from this location was described in 1967.

Copyright (c) 2020 NariNari, All Rights Reserved.