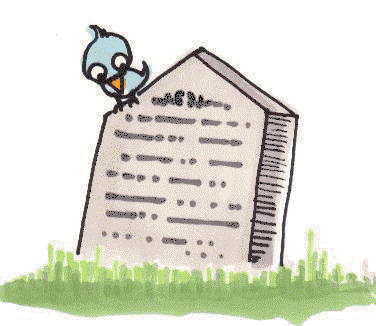 Privacy Policy
The privacy of our visitors to TrekGEO is important to us. At TrekGEO, we recognize that privacy of your personal information is important. Here is information on what types of personal information we receive and collect when you use and visit TrekGEO, and how we safeguard your information. We never sell your personal information to third parties.
Purpose of privacy pollicy
This privacy policy sets out how TrekGEO uses and protects any information that you give TrekGEO when you use this website. TrekGEO is committed to ensuring that your privacy is protected. Should we ask you to provide certain information by which you can be identified when using this website, then you can be assured that it will only be used in accordance with this privacy statement.
What we do with the information we gather
We may collect your name (handle name) and contact information including email address. We require these information to understand your needs and provide you with a better service, and in particular for the following reasons:
Internal record keeping.
We may use the information to improve our products and services.
We may periodically send special offers or other information which we think you may find interesting using the email address which you have provided.
From time to time, we may also use your information to contact you for market research purposes. We may contact you by email. We may use the information to customise the website according to your interests.
We are committed to ensuring that your information is secure. In order to prevent unauthorised access or disclosure, we have put in place suitable physical, electronic and managerial procedures to safeguard and secure the information we collect online.
Security to third parties
We will NOT sell, distribute or lease your personal information to third parties unless we have your permission or are required by law to do so. We may use your personal information to send you promotional information about third parties which we think you may find interesting if you tell us that you wish this to happen.
Requesting, correcting, and deleting your personal information
You may request details of personal information which we hold about you under the Data Protection Act 1998. If you would like a copy of the information held on you please email to TrekGEO. If you believe that any information we are holding on you is incorrect or incomplete, please email us as soon as possible. We will promptly correct any information found to be incorrect.
Log Files
As with most other websites, we collect and use the data contained in log files. The information in the log files include your IP (internet protocol) address, your ISP (internet service provider, such as AOL or Shaw Cable), the browser you used to visit our site (such as Internet Explorer, Firefox, Google chrome), the time you visited our site and which pages you visited throughout our site.
Cookies and Web Beacons
We do use cookies to store information, such as your personal preferences when you visit our site. Some of third party advertisers we use to support our site may use technology such as cookies and web beacons when they advertise on our site, which will also send these advertisers (such as Google through the Google AdSense program) information including your IP address, your ISP , the browser you used to visit our site, and in some cases, whether you have Flash installed. This is generally used for geotargeting purposes (showing New York real estate ads to someone in New York, for example) or showing certain ads based on specific sites visited (such as showing cooking ads to someone who frequents cooking sites).
DoubleClick
We also may use DART cookies for ad serving through Google's DoubleClick, which places a cookie on your computer when you are browsing the web and visit a site using DoubleClick advertising (including some Google AdSense advertisements). This cookie is used to serve ads specific to you and your interests ("interest based targeting"). The ads served will be targeted based on your previous browsing history (For example, if you have been viewing sites about visiting Las Vegas, you may see Las Vegas hotel advertisements when viewing a non-related site, such as on a site about hockey). DART uses "non personally identifiable information". It does NOT track personal information about you, such as your name, email address, physical address, telephone number, social security numbers, bank account numbers or credit card numbers.
Opting out of ads
You can opt-out of this ad serving on all sites by following methods;
You can choose to disable or selectively turn off our cookies or third-party cookies in your browser settings, or by managing preferences in programs such as Norton Internet Security. However, this can affect how you are able to interact with our site as well as other websites. This could include the inability to login to services or programs, such as logging into forums or accounts. Deleting cookies does not mean you are permanently opted out of any advertising program. Unless you have settings that disallow cookies, the next time you visit a site running the advertisements, a new cookie will be added.
Visiting Advertising-Privacy&Terms by Google or https://www.doubleclickbygoogle.com/, you can refer how to control advertising cookies.
Changing privacy policy
TrekGEO may change this policy from time to time by updating this page. You should check this page from time to time to ensure that you are happy with any changes. This policy is effective from September, 2002.
Disclaimer
The information contained in this website is for general information purposes only. The information is provided by TrekGEO and while we endeavour to keep the information up to date and correct, we make no representations or warranties of any kind, express or implied, about the completeness, accuracy, reliability, suitability or availability with respect to the website or the information, products, services, or related graphics contained on the website for any purpose. Any reliance you place on such information is therefore strictly at your own risk.
In no event will we be liable for any loss or damage including without limitation, indirect or consequential loss or damage, or any loss or damage whatsoever arising from loss of data or profits arising out of, or in connection with, the use of this website.
Through this website you are able to link to other websites which are not under the control of TrekGEO. We have no control over the nature, content and availability of those sites. The inclusion of any links does not necessarily imply a recommendation or endorse the views expressed within them.
Every effort is made to keep the website up and running smoothly. However, TrekGEO takes no responsibility for, and will not be liable for, the website being temporarily unavailable due to technical issues beyond our control.
Information on administrator
Copyright (c) 2016 NariNari, All Rights Reserved.